Enterprise Networking, Security, and Automation v7.02 (ENSA)
Welcome to the final course of the Cisco Networking Academy CCNAv7 curriculum, Enterprise Networking, Security, and Automation (ENSA). This is the third of three courses that are aligned to the CCNA Certification Exam. ENSA contains 14 modules, each with a series of topics.
In Enterprise Networking, Security, and Automation, you will take the skills and knowledge that you learned in ITN and SWRE and apply them to wide area networks (WANs). WANs are large, complex networks that require advanced understanding of network operation and security. ENSA also introduces you to two game-changing areas of networking: virtualization and automation.
By the end of this course you will be able to configure, troubleshoot, and secure enterprise network devices. You will be versed in application programming interfaces (APIs) and the configuration management tools that make network automation possible.
When you have completed ENSA, you will have gained the practical experience you need to prepare for the certification exam. You will also have the skills required for associate-level roles in the Information and Communication Technologies (ICT) industry. Let Cisco Networking Academy help you get where you want to go!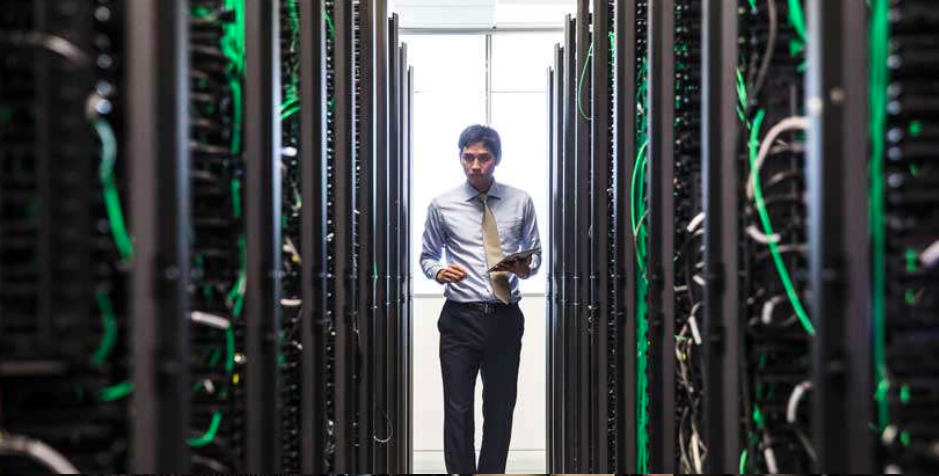 Enterprise Networking, Security, and Automation v7.02 (ENSA)
CCNA 3 (ENSA v7.0) Labs & Packet Tracer (Answers Version)
Packet Tracer – CCNA 3 (ENSA v7.0)
1.0.5 Packet Tracer – Logical and Physical Mode Exploration
2.2.13 Packet Tracer – Point-to-Point Single-Area OSPFv2 Configuration
2.3.11 Packet Tracer – Determine the DR and BDR
2.4.11 Packet Tracer – Modify Single-Area OSPFv2
2.5.3 Packet Tracer – Propagate a Default Route in OSPFv2
2.6.6 Packet Tracer – Verify Single-Area OSPFv2
2.7.1 Packet Tracer – Single-Area OSPFv2 Configuration
2.7.2 Packet Tracer – Configure Single-Area OSPFv2 – Physical Mode
2.7.3 Packet Tracer – Multiarea OSPF Exploration – Physical Mode (Part 1)
2.7.3 Packet Tracer – OSPF Multiarea Exploration – Physical Mode (Part 2)
2.7.3 Packet Tracer – OSPF Multiarea Exploration – Physical Mode (Part 3)
3.11.1 Packet Tracer – Network Security Exploration – Physical Mode
4.1.4 Packet Tracer – ACL Demonstration
5.1.8 Packet Tracer – Configure Numbered Standard IPv4 ACLs
5.1.9 Packet Tracer – Configure Named Standard IPv4 ACLs
5.2.7 Packet Tracer – Configure and Modify Standard IPv4 ACLs
5.4.12 Packet Tracer – Configure Extended IPv4 ACLs – Scenario 1
5.4.13 Packet Tracer – Configure Extended IPv4 ACLs – Scenario 2
5.5.1 Packet Tracer – IPv4 ACL Implementation Challenge
5.5.2 Packet Tracer – Configure and Verify Extended IPv4 ACLs – Physical Mode
6.2.7 Packet Tracer – Investigate NAT Operations
6.4.5 Packet Tracer – Configure Static NAT
6.5.6 Packet Tracer – Configure Dynamic NAT
6.6.7 Packet Tracer – Configure PAT
6.8.1 Packet Tracer – Configure NAT for IPv4
7.6.1 Packet Tracer – WAN Concepts
10.1.5 Packet Tracer – Use CDP to Map a Network
10.2.6 Packet Tracer – Use LLDP to Map a Network
10.3.4 Packet Tracer – Configure and Verify NTP
10.6.10 Packet Tracer – Back Up Configuration Files
10.6.12 Packet Tracer – Use TFTP and Flash to Manage Configuration Files – Physical Mode
10.6.13 Packet Tracer – Research and Execute Password Recovery Procedures – Physical Mode
10.7.6 Packet Tracer – Use a TFTP Server to Upgrade a Cisco IOS Image
10.8.1 Packet Tracer – Configure CDP, LLDP, and NTP
11.5.1 Packet Tracer – Compare Layer 2 and Layer 3 Devices
12.5.13 Packet Tracer – Troubleshoot Enterprise Networks
12.6.1 Packet Tracer – Troubleshooting Challenge – Document the Network
12.6.2 Packet Tracer – Troubleshooting Challenge – Use Documentation to Solve Issues
Labs – CCNA 3 (ENSA v7.0)
2.7.2 Lab – Configure Single-Area OSPFv2
3.5.7 Lab – Social Engineering
3.8.8 Lab – Explore DNS Traffic
5.5.2 Lab – Configure and Verify Extended IPv4 ACLs
6.8.2 Lab – Configure NAT for IPv4
7.5.11 Lab – Research Broadband Internet Access Technologies
10.4.10 Lab – Research Network Monitoring Software
10.6.11 Lab – Use Tera Term to Manage Router Configuration Files
10.6.12 Lab – Use TFTP, Flash, and USB to Manage Configuration Files
10.6.13 Lab – Research Password Recovery Procedures
10.8.2 Lab – Configure CDP, LLDP, and NTP
13.6.1 Lab – Install Linux in a Virtual Machine and Explore the GUI